Best nightlife options in Turkey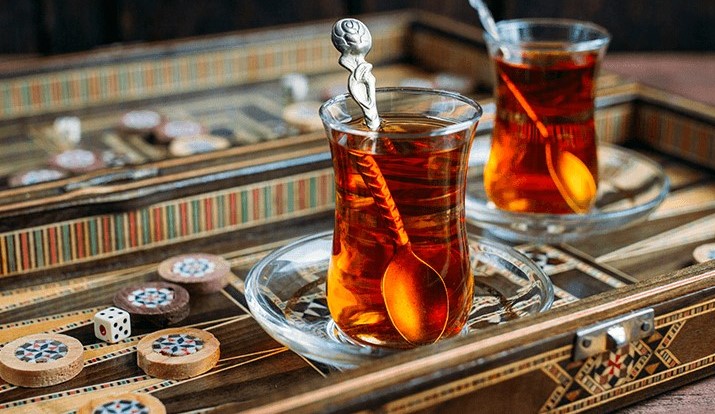 Turkey lives regardless of the time of day or night. Local people love nothing more than sharing a drink or two with a few friends. Whether it's boiling tea, a hearty meal with friends or a family gathering, there's always a nightlife wherever you go. If you're looking for more than just a culinary feast, there are plenty of art, music and festivals to fill your evenings and more.
Cay (Turkish tea) and Tavla (Backgammon);

In most cities, you will see teahouses filled to the brim regardless of the time of day. At most teahouses you will find regular guests at small tables, rattling and rolling the backgammon dice. Tavla is all over Turkey, this beloved game is played across all sports and layers of society.
Take a seat, drink some tea and enjoy a game or two together or challenge a local - let's see who wins ?!
Meyhane (Tavern);

For something more substantial, why not enjoy an evening in a traditional tavern? A meyhane is best served with a group of people (so you can taste as many dishes as possible).
Meyhane evenings usually start with melon and cheese, then meze trays are brought to the table. Meze are small dishes, also called Turkish tapas, that you can share at the table. Meze is usually based on yogurt or olive oil and can contain vegetables, meat, fish or cheese. Warm meze, salads and main courses are usually ordered and shared with the table.
Depending on where you are in Turkey, there may be some regional delicacies on offer. Our best advice is to dive in and enjoy!
Ocakbaşı (grill);

Ocakbaşı restaurants often have a central grill with hot coals for cooking meat and vegetable skewers or tables with a grill in the middle for sitting around. There is nothing as good as the smell of an ocakbaşı. It hits you as soon as you enter - you will see!
Ocakbasi restaurants are usually indoors and centered around a grill. The "Usta" or Grill Master cooks your selected meat to perfection before presenting it to your table. A smaller amount of meze is usually available, and meat is served with rice, homemade fries, grilled vegetables, and salads.
Live music;

Turks love music, whether dancing, singing along to traditional music in meyhanes and bars or seeing local bands perform, there is always music around.
You will find that many bars and cafes have musical accompaniment late at night, often singing traditional Turkish folk songs or familiar songs about love and life. These can include traditional Turkish instruments.
Bars and cafes in many cities have local bands with covers of your favorite rock and pop songs or their own material. Whatever your taste, there is something for everyone!
For the events held in Antalya's summer evenings, you can rent your car from our affordable cars and enjoy your time and entertainment.