Kemer with various holiday options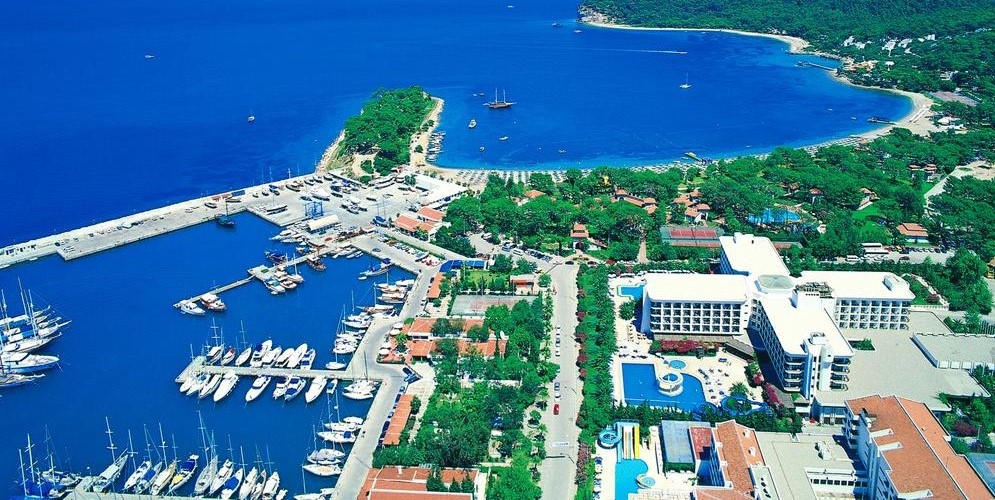 This perfect tourist city is located on the southern Mediterranean. Popular touristic city with luxury hotels, nice beaches and sailing. You can enjoy the all Turkish Riviera. Also a popular destination for walkers in the Lycian way.
Kemer
:
Kemer is a seaside resort in one of the most beautiful locations along the Mediterranean Sea. It is also located along the historic Lycian Way, making it a popular spot for walkers and campers. In fact, its natural beauty makes it a perfect place for all kinds of outdoor activities, including the aforementioned camping and hiking and also mountain biking, cycling, boat racing, motocross and more.
Kemer is typical of most coastal towns in Turkey. It caters to the needs of tourists with crowded beaches, multitudes of luxury five-star hotels and enough shops to empty your wallet in an instant.
The beaches are famous, and if you come at the right time of the year, you can see some stars on the beautiful coastline.
The city itself is cute and great for shopping and a bite to eat and sells all kinds of wares you won't find anywhere else. In the summers, it is known for hosting tons of concerts and festivals with people from all over the country to enjoy the fresh sea breeze and big names that come here.
Kemer marina:

Kemer's marina is huge, with 320 berths. Just staring at the yachts anchoring here is enough to stare at, with some beauties from all over the world spending time here every summer.
Olympos
:
Directly along the Lycian Way, Olympos tree houses and the surrounding camping grounds are wonderful for stargazing, right in the Olimpos Beydağları National Park. Every year the Olimpos Sky and Science Festival is held here because of its great location right on the Mediterranean and the opportunity to see so many stars in a sky that rarely contains clouds.
Göynük Canyon:

Göynük is known within Turkey as one of the most beautiful places in the whole country. It has been a relatively important area since Roman times. The forests and lakes are stunning, and in the fall people flock to see the range of colors, not to mention the local cuisine that is delectable.
We are delivering rental cars to hotels located in the Kemer region (Beldibi, Göynük, Tekirova, Çamyuva, Olympos, Çıralı, Adrasan hotels) with our new model cars and affordable car hire prices. With our well-maintained vehicles in our fleet, you can rent the most suitable car to visit comfortable and luxurious hotels in Kemer. When you need to rent a car in your Kemer-Tekirova-Beldibi trip, do not rent a car without getting a price from us.