The most famous slow cities in Turkey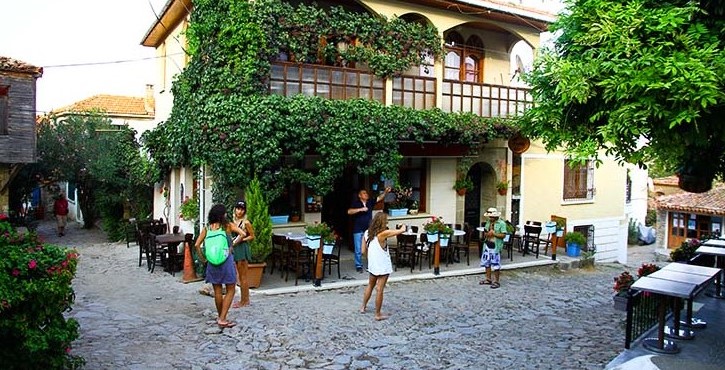 Cittaslow (Slow cities) is a movement that originated in contrast to fast food, and therefore the "slow" nickname. It focuses on cities that promote a high-quality, sustainable lifestyle, as opposed to an urban lifestyle that damages the environment and is harsh on people who live in those cities.
Not surprisingly, Turkey has quite a few cities that are members of Cittaslow, as the Turkish lifestyle tends to fit very well within its mandate. These are probably the most famous Turkish cities in Cittaslow, where you can really sit back and enjoy.
Seferihisar;

Seferihisar is a coastal paradise along the Aegean Sea in the province of Izmir. It's a bit on the way to Cesme. But what qualifies it for Cittaslow is its historical beauty, with the ancient Carian city of Teos founded 4,000 years ago. The food - especially the clementines - is delicious and gets the most energy from solar, geothermal and wind energy. It is truly a wonderful place to discover the past and the present!
Gökçeada;

Gökçeada is Turkey's largest island, but that doesn't mean it's highly developed and fast! It is heavily wooded and amazingly self-contained for an island off a large coast. It houses 94 traditional recipes that are local to the island, with about 16 native products. The food you eat is grown on the island and it truly represents a world apart from the rest of Turkey - a great place to get away from it all for a long weekend!
Akyaka;

Akyaka has only recently been discovered as a tourist treasure. It is located in the southwest of the country in the province of Muğla, directly on the Mediterranean coast. It was a home for ancient civilizations, especially as part of ancient Caria. Despite all this, it still carries the air of a small fishing village on the water, as if it has been the same for centuries.
Halfeti;

Halfeti is a beautiful small farming village, much of which is now under water. So you get the chance to stay in a traditional village, half of which is underwater.
Savşat;

Savşat is a coastal town on the Black Sea, right on the edge of a beautiful lake and national park. Because it has so much water, the fish here are abundant and delicious. It gets quite cold in winter, making it the ideal time to visit when the whole place is covered in snow and looks so pristine.
Eğirdir;

Eğirdir is a lakeside city in the Turkish Lake District just north of Antalya. The lake has two islands within and the city overlooks it, making for a perfectly picturesque location. The city has beautiful flowers and feels great and is a great place to start exploring all Turkish lakes.
Goynuk;

Göynük is known within Turkey as one of the most beautiful places in the whole country. It has been a relatively important area since Roman times.
You can hire the most suitable vehicle for your trip, you can enjoy your precious time and travel to visit best Slow Cities of Turkey.