Perfect ideas to do on trip west in Turkey.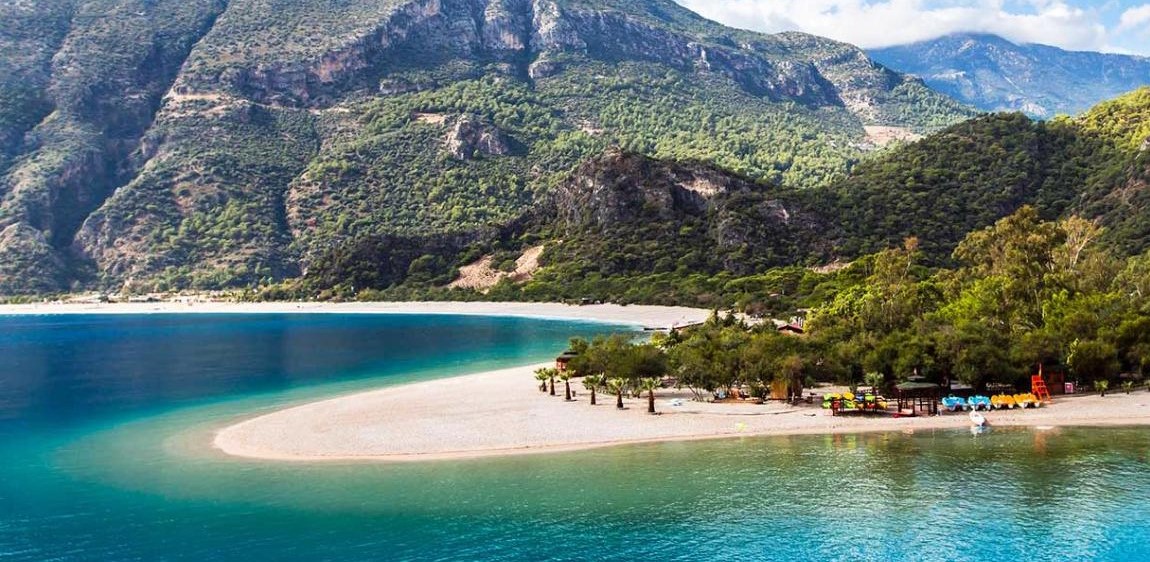 The western region of Turkey has it all: beautiful beaches, fascinating history and abundant farmland full of delicious products.
Alaçatı Wind Surf;

Alacati is a small town near Cesme on the Aegean coast. Alacati has an old town full of small local shops selling locally made products, meyhanes with regional delicacies and cobbled streets to get lost in. Alacati's other fame, however, is the windsurfing capital of Turkey.
The bay and surrounding headlands get steady wind currents that attract both experienced and novice windsurfers. Whether you have your own board and equipment or are interested in learning a new water sport, Alacati is sure to please all ages. Don't forget the sunscreen!
Ephesus Ancient City;

Ephesus proudly stands as some of the greatest Roman ruins ever excavated and one of the most important Roman cities to have existed. This fascinating archaeological site (which is still being excavated) is close to modern Selcuk and was excavated in the late 1800s.
Paragliding in Fethiye-Oludeniz;

Paragliding is safe, affordable and available in most areas with significant stretches of sea. Water sports have long been a hallmark of beach life in Turkey and what could be more relaxing than watching the activity below from the air?
Fethiye and Oludeniz have some of the most beautiful coastlines in Turkey. Deep blues fade in turquoise as the sea meets the white sandy coast. The hills and valleys covered with green grasses and trees stretch for miles as far as the eye can see. Don't be shy, bring out the selfie stick!
Breakfast in Sirince and Sirince Wines;

While many make it just a day trip, the village is definitely worth exploring. An important place of Orthodox Christianity, the city is known for its handicrafts and locally produced fruit wines.
Enjoy breakfast in one of the many local cafes in Sirince with local products, endless cups of Turkish tea or Turkish coffee and a view to calm the soul. Fortunately, the town sits on a hill overlooking the valley and the farmland below. An excellent place to rest and revive before or after Ephesus, or a pleasure in itself.
Swimming in Aegean bays;

The Aegean Sea has the clearest and cleanest water on the Turkish coast. Dive in, snorkel or continue on a diving trip, each bay has something unique to explore. Walking, cycling or driving along the coast offers plenty of opportunities to stop at secluded beaches and coves. Pack your towel, sunscreen, and a good book to spend the days.
Dinner - Raki, fish and mezes in Ayvalik;

Ayvalik is known for its diving, beaches, expansive national parks and stunning architecture. After all your hard work diving, swimming, hiking and soaking up the sun's rays, you'll earn delicious freshly caught fish, locally sourced meze and flowing raki. We recommend that you enjoy the sunset with good food and lively conversation in one of the many meyhanes by the sea in Ayvalik. The beautiful view and the quaint town will keep you coming back year after year.
Visit to Urla's Vineyards in İzmir;

Urla is an emerging wine-growing region near Izmir. The wines are light and fruity and are sure to be a hit at the lunch or dinner table - don't forget to pick up a few bottles for your friends and family back home!
Eat stuffed mussels and drink a cold beer on Cesme Beaches;
Stuffed mussels or midye dolma are a Turkish specialty. The mussels are boiled and then put back in their shells with a mixture of fragrant spiced rice and tastiest fresh with a dash of lemon. This is an excellent lunch, quick bite or casual meze to enjoy with friends, a view and a cold brew.
Boat trips - Göcek & Marmaris;

Boat trips are a well-known phenomenon in most Turkish beach cities. Tours can be simple day trips to nearby bays or islands or longer so you can admire the coast and stars at night.
Gocek
is a beautiful cove area where steep cliffs protrude into crystal clear waters stretching for miles. Because of the steep cliffs, sailing is really the best way to explore all the bays in the area.
Marmaris
is slightly easier to get to, with an interesting resort just opposite the main beach and the city's harbor.
Visit the Museum of Underwater Archeology in Bodrum;

The Bodrum Museum of Underwater Archeology is perfect for all ages. The museum is located in Bodrum Castle and has something for everyone. The gardens have a variety of local plant species found in the area.
Your perfect holiday regions of Turkey and visit your rental car needs during the holidays, you can rent vehicles from our affordable, you can enjoy your trip and your holiday.
Perfect ideas to do on trip west in Turkey.